Renting Bouncy Castle On Your Wedding- Important Considerations
Bounce houses are often associated with birthday parties or community events where the kids take part. But now the brides and grooms are also opting for bouncy house rentals Cambridge on their special days. Wedding days are mostly stressful and nothing can be a better option than a bouncy house to reduce the stress level perfectly. The bouncy houses allow the
roll of the good times. Besides, these make the wedding events fun and lighthearted while giving the guests some amazing photo ops. However, even when you plan to rent a bounce house at your wedding, several things should consider apart from the entertainment, cake, dress etc.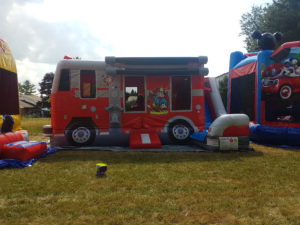 Get Some Details for Bouncy Castle
Consider the Rate: First and foremost, consider the cost of renting the castle. There is no point to worry as most of the companies offer the bouncy houses at affordable rates. In the majority of the cases, the renting companies charge based on the total time for how long you want to use the castle. The cost of renting will also depend on the factors like the additional equipment and accessories that you want to add to the castle.
Book Early: If you want to take the best jumping castle Guelph on rent, then you must wait to book it on the same week or the same day of the event. Booking at the last minute will leave you with only a few options and high renting costs. Besides, things will become hectic due to your super busy schedule. So, it is better to book the castle at least a few weeks before the big day to avoid all the hassles. This will ensure that you will have several options to choose from.
Check the Castle by Yourself: Your duty is not just to rent a jumping castle for your guests, you also need to ensure that the castle is completely safe for them. So, check the castle by yourself to find out whether it is in pristine condition and perfectly maintained. Find out if there are any signs of wear and tear, the quality of the castle, and also its general status.