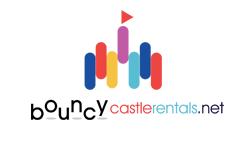 Faq
Do you accept last minute booking request?
We accept last minute booking request, which is also dependent on the availability of our equipment. Therefore, it is essential to book well in advance and avoid any form of disappointment regarding the plans you have for your child's event.
How long do I need to have the bouncy castle plugged in?
The equipment we use is powered by special blower boxes that help to supply the needed air that keeps the bouncy castle its shape. The equipment needs to be plugged in throughout the period of the equipment use. Unplugging the equipment would make the bouncy castle deflate.
Why is Bouncycastlerentals.net the best choice for me?
Bouncycastlerentals.net is unique in the type of service offered. As a company, we take immense pride in making our clients happy. The satisfaction of our customer is paramount to our company. Therefore, we ensure that every child has the most exciting time and we guarantee fun.
How safe is the equipment?
We consider the safety of every child. We inspect our equipment before and after setup, ensuring that a child is free to use the equipment without getting hurt. More so, an adult would be responsible for supervising the activities of children during play, ensuring that no dangerous situation arises.
How can I determine the space needed for your equipment set up?
It is important to measure the space you would be using, and having an idea of the area would help you to make your booking. We can also assist with the information you provide, such as the square footage of your space provided.
Do you offer promotional packages?
Yes. We offer promotional packages. Currently, if your book by May 15th receive 15% off your rental package.
How do I make a reservation?
You can make a reservation by using the contact information provided on our "Contact Us" page. Fill out the out the "Request a Quote" section on our site or email or call us anytime.
Is delivery included in the price?
The prices do not include delivery, just as we cannot predict the locations our customers would be using for an event. The delivery charge would be communicated to you once we have an idea of the location where the equipment will be used.
Can I get the equipment delivered to a different city?
Yes, we can deliver to any city of your choice, so once we have an idea of the location and the equipment you need, we can take your equipment to any given location. Areas outside our current coverage zone may be subject to additional delivery rates.
Do you include the setup time in the rental time?
No. We do not include the setup time in the rental time. For every setup we handle, we ensure that we get the equipment ready for the time agreed upon.
Hope your bouncy castles are not dirty as some we encountered?
Bouncycastlerentals.net  is concerned about delivering a unique experience for your child, so we understand the pleasure that comes with using clean equipment. We will ensure bouncy castles delivered are clean and free of dirt or debris.
What if the unit gets damaged while in use?
If the unit gets damaged while in use, we would need to ascertain if it was due to unavoidable wear and tear occurrence. If so, then you are not responsible for the damage, but if the damage occurs as a result of negligence on your part, or not keeping to our safety terms, then you are required to pay the associated charges for repair or replacement., as requested by us.
Testimonials
Coming Soon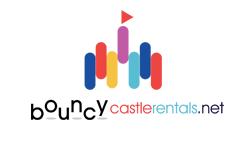 We had an amazing experience renting the choo choo train bouncy castle for our son and his friends! They didn't wanna stop playing in it. Was a huge hit with all the kids. Very professional, prompt delivery and setup and everything was totally smooth and easygoing from start to finish. Highly recommended!
Bob Caskanette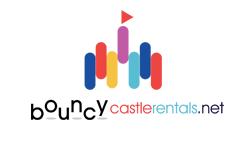 I had a fantastic experience renting a bouncy castle for my daughters 1st birthday! The crew arrived on time for the set up, was very professional and had the castle up quickly for the kids to enjoy. I also noticed that they did a detailed cleanup after our use. They take good care of their equipment. I would definitely use this provider again.
Dragutin Colic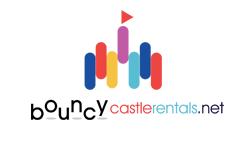 Great company and fantastic bouncy castles!
Nicole A.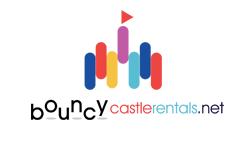 We rented the Mickey and firetruck for our event. The staff was fantastic and the bouncy castles looked brand new! I will definitely use you again!
Shahrooz Shirzadi