Service Details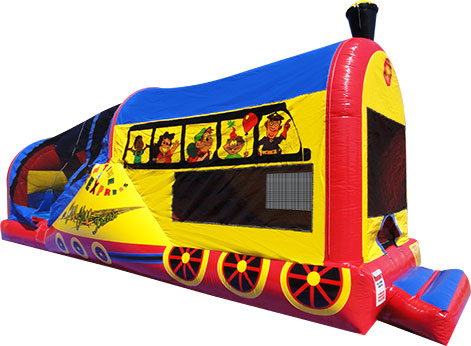 Train Combo 3-1
$350.00
Train 3-1 Combo
The Train 3-in-1 combo will bring smiles to all youngsters dreaming of a life with trains. Kids can choose from a climb, a quick, sleek ride on the slide or just bounce away the day on the large jump, either way, each little engineer will have fun riding the rails. The adorable artwork shows the conductor and passengers in the windows, and a three-dimensional stack on top of the train keeps this Train Combo chugging along! Add this entertaining bouncy castle to any event or birthday party and lay the tracks for fun.
Length: 32'10" (10.01 m)
Width: 14'10" (4.53 m)
Height: 12'8″ (3.87 m)
For further information on this bouncy castle please contact us anytime.
Our Fun Facilitator will work with you to ensure this is the best choice for your event.
---